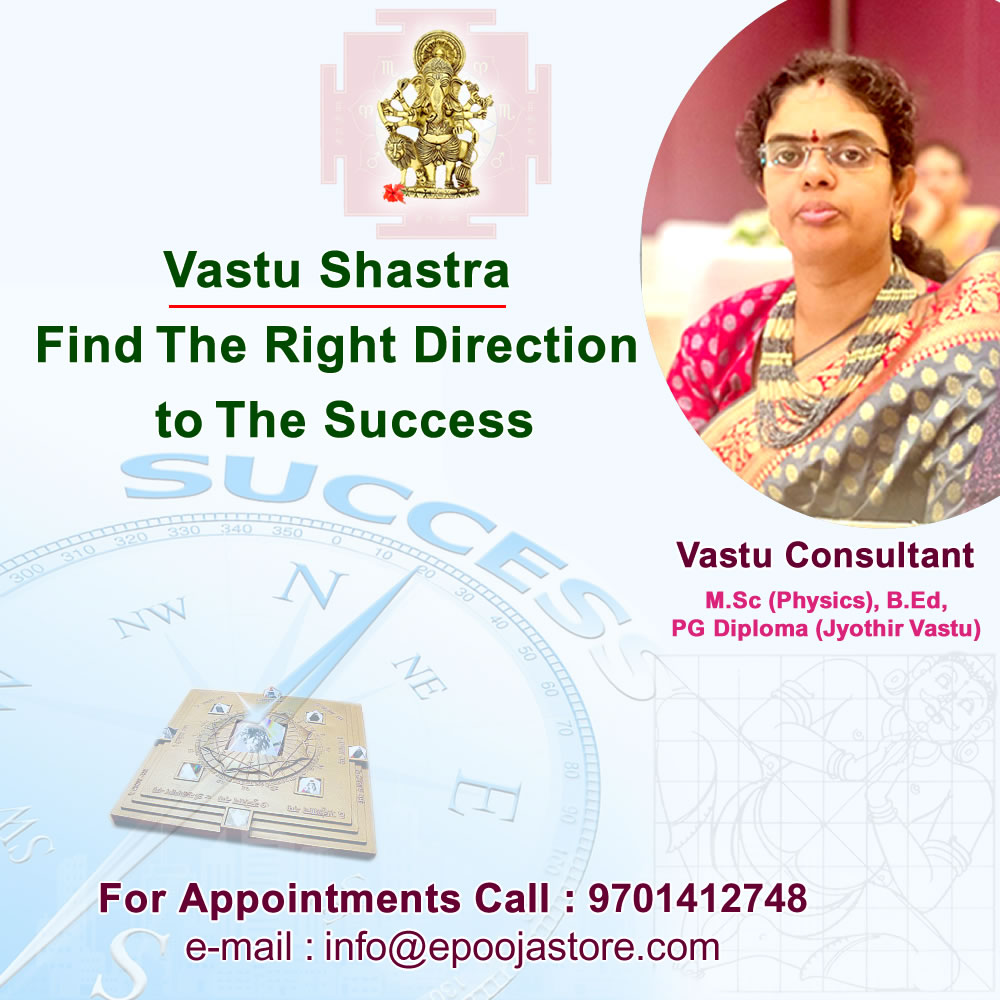 Vastu Shastra ( Find the Right Direction to the Success )
Vastu Shastra (VS) is an ancient Hindu system of architecture and design. It literally means the 'science of dwelling' and aims to achieve harmony and prosperous living by eliminating negative energies and enhancing the positive ones. It can be applied to buildings in the hope that they will become better places for the heart and soul.
Vastu Shastra is the written part of Vastu Vidya – the ancient wider theories of architecture and design from ancient India.
At the core of Vastu Shastra is the idea that energy is all around us, some of which has positive effects on humans and some negative. Eliminating the negative and enhancing the positive at any location will help building occupants – whether individuals, families or businesses – to become not only more prosperous and progressive but also to think and act positively. Such 'enhanced' places are claimed to be more in tune with 'mother nature', helping people to live balanced and happy lives.
According to proponents of Vastu Shastra, if a building is not constructed according to VS principles, the effect on those living or working there will be a lack of harmony and progression, leading to a reduction in wealth, illness and even the death of loved ones. It tries to harmonize the flow of energy, (also called life-force or Prana in Sanskrit and Chi/Ki in Chinese/Japanese), through the house, it differs in the details, such as the exact directions in which various objects, rooms, materials, etc. are to be placed.
Sai Aswini Kodukula is Post Graduated in Physics with a Bachelors Degree in Education. She has done her PG Diploma in JyotirVastu from Potti Sreeramulu Telugu University.

She is the Vastu Consultant for numerous Organisations and several individuals.
For appointments : Call: 97014 12748
email: aswinikodukula@gmail.com