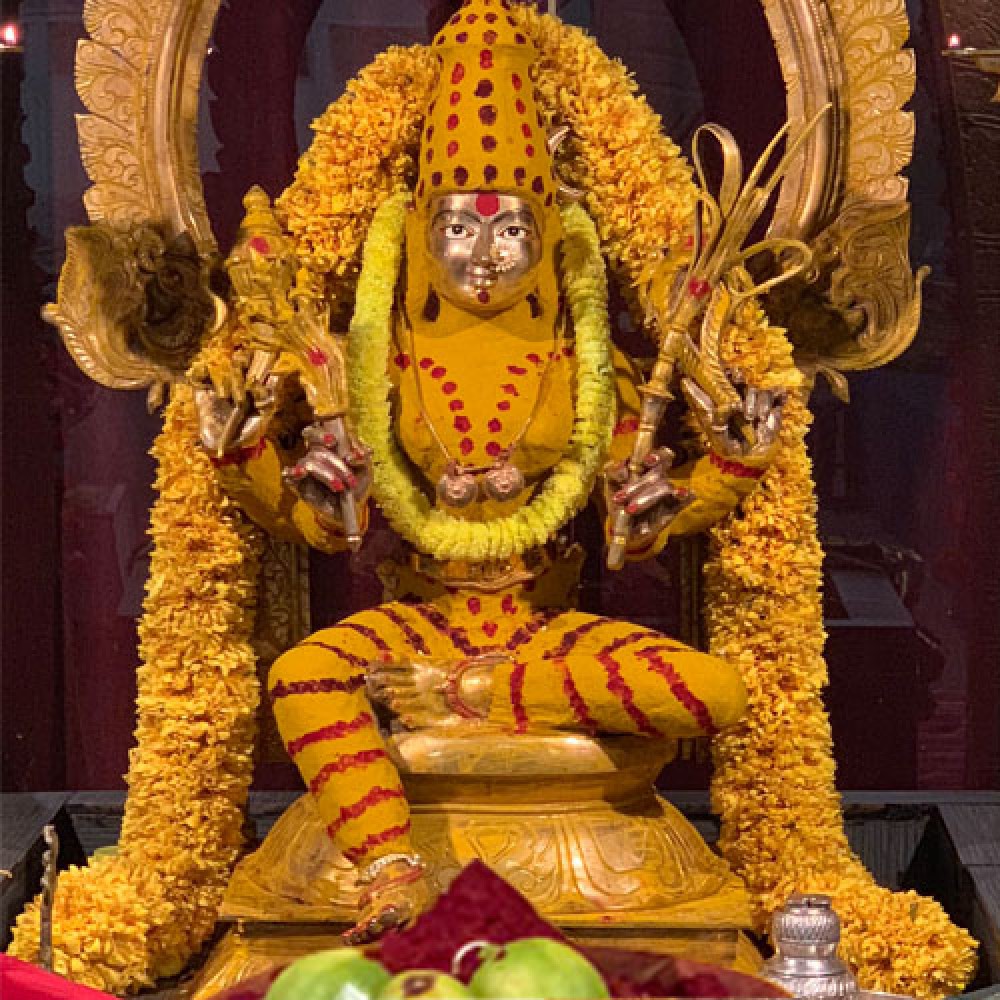 New
Sri Chakra Navavarna Archana (Khadgamala, Trisathi Sahita Sahasranama Kumkumarchana) 9 days (Sept 29th to Oct 07th, 2019)
Sri Chakra Navavarna Archana (Khadgamala, Trisathi Sahita Sahasranama Kumkumarchana)


Sri Chakra navavarna Archana is most powerful form of Devi worship. Worshipping the Goddess Devi in her different forms during the navaratri will relieve from the negative influences and bless everyone with happiness and prosperity.

Benefits:
1). Attract Wealth, fame, respect, power, and prosperity
2). Relived from Naraghosha
3).Relieved From evil effects
4).Relieved From Graha Doshas.


Prasadam:
1). Blouse Piece
2).Gandham
3). Kumkuma
4). Pasupu