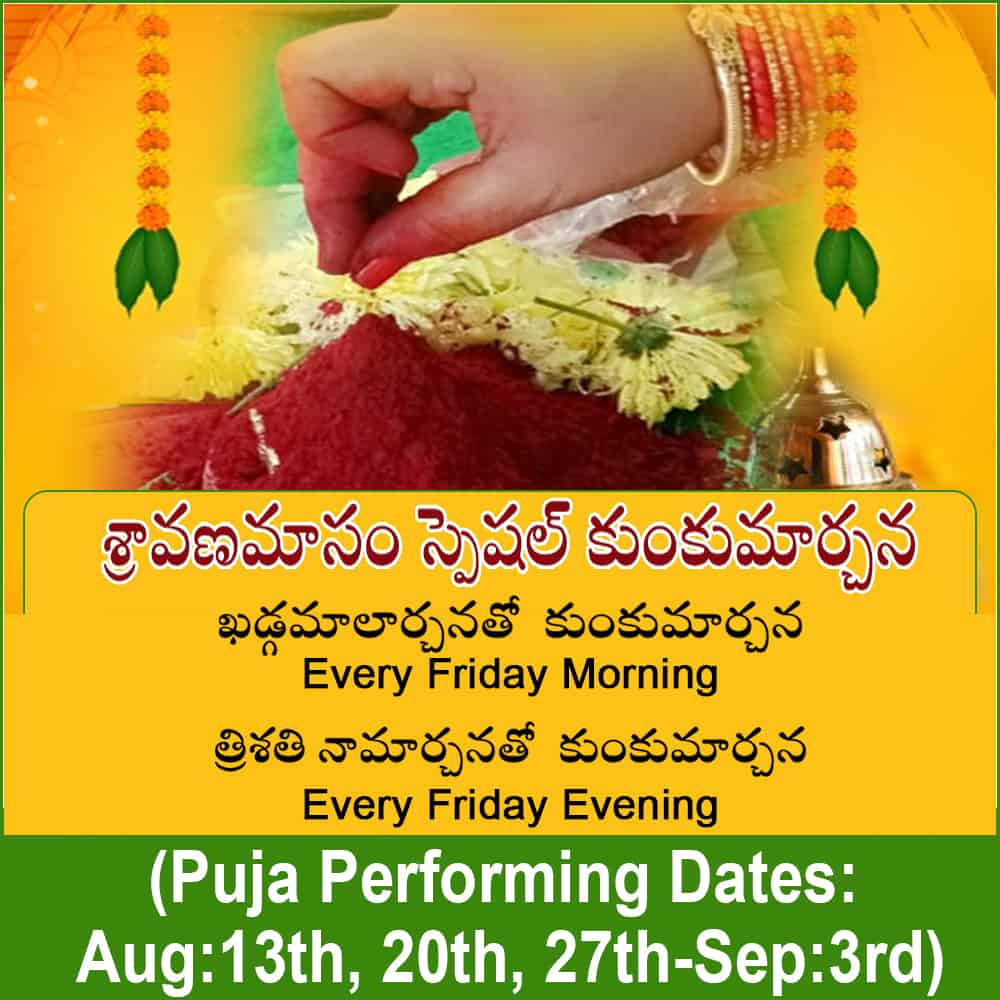 New
Sravanamasam Special Khadgamalarchana tho Kumkumarchana & Trishatinamarchana tho Kumkumarchana
Product Code:
EPS-KUMARCHAN
Sravanamasam Special Khadgamalarchana tho Kumkumarchana & Trishatinamarchana tho Kumkumarchana


Khadgamalarchana tho Kumkumarchana
Sri Devi Khadagmala Strotram is for supreme shakti, which is omnipresent and is the life energy flowing in our chakras.
Kumkum Archana will give More and More Goddess Energy and Cosmic rays will enter in our Body and Negative signs will be vanish and positive Energy will flow.Archana" means offering of Mangala dravyas (auspicious materials) to Devi as prescribed in the Shastras, along with the chanting of Mantras. "Mangala" means fulfillment of all good wishes and removal of all difficulties.
Trishatinamarchana tho Kumkumarchana
She is also known by many other names, like Lalita, Parvati, etc. She is the active dynamic principle primarily responsible for all prosperity, and is a generator of fertility, purity and abundance. It is Goddess Bhagavati who is invoked in this worship
This will be an effective remedy that will please the Goddess and get for the devotees her complete blessings. This would help them to attain many divine qualities and can bestow them with immense material and spiritual benefits.