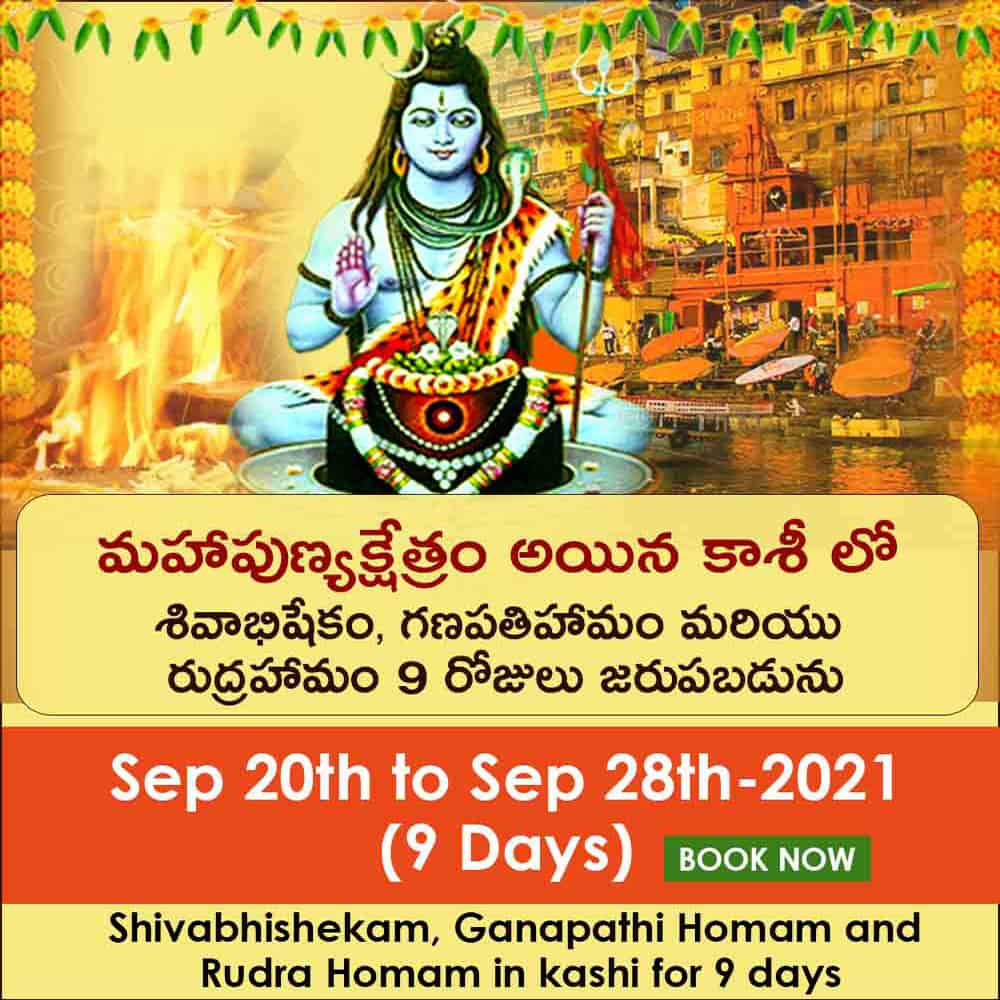 Shiva Abhishekam, Ganapathi Homam & Rudra Homam in Kasi for 9 days (Sep 20th-Sep 28th,2021)
Shiva Abhishekam Ganapathi Homam & Rudra Homam in Kasi for 9 days (Sep 20th-Sep 28th,2021)




Epoojastore grandly announces 9 days Shiva Abhishekam Ganapathi Homam & Rudra Homam in Kasi for 9 days. (Sep 20th-Sep 28th,2021).
After Completion of Shiva Abhishekam,Ganapthi Homam & Rudra Homam with the blessing of Lord Shiva Prasadam will be send to your Door Step.
Prasadm Includes Fallowing Items:

1). Kumkuma.

2). Vibuthi.
3).Rudraksha
4).Raksha Bandan.
5). Prasadam.
Benefits:
1). Gives long life
2). Removes all sorrows and problems in life.
3). Destruction of both internal and external enemies
4). Get rid of fear of death.
5). Increases overall wellness of family.
6).Gives Good Children, Blessing for children.
7).Get rid of all illness.
Note : Customers can also use other payment options ( Paytm (9849156015) and Phonepe (9849156015).)