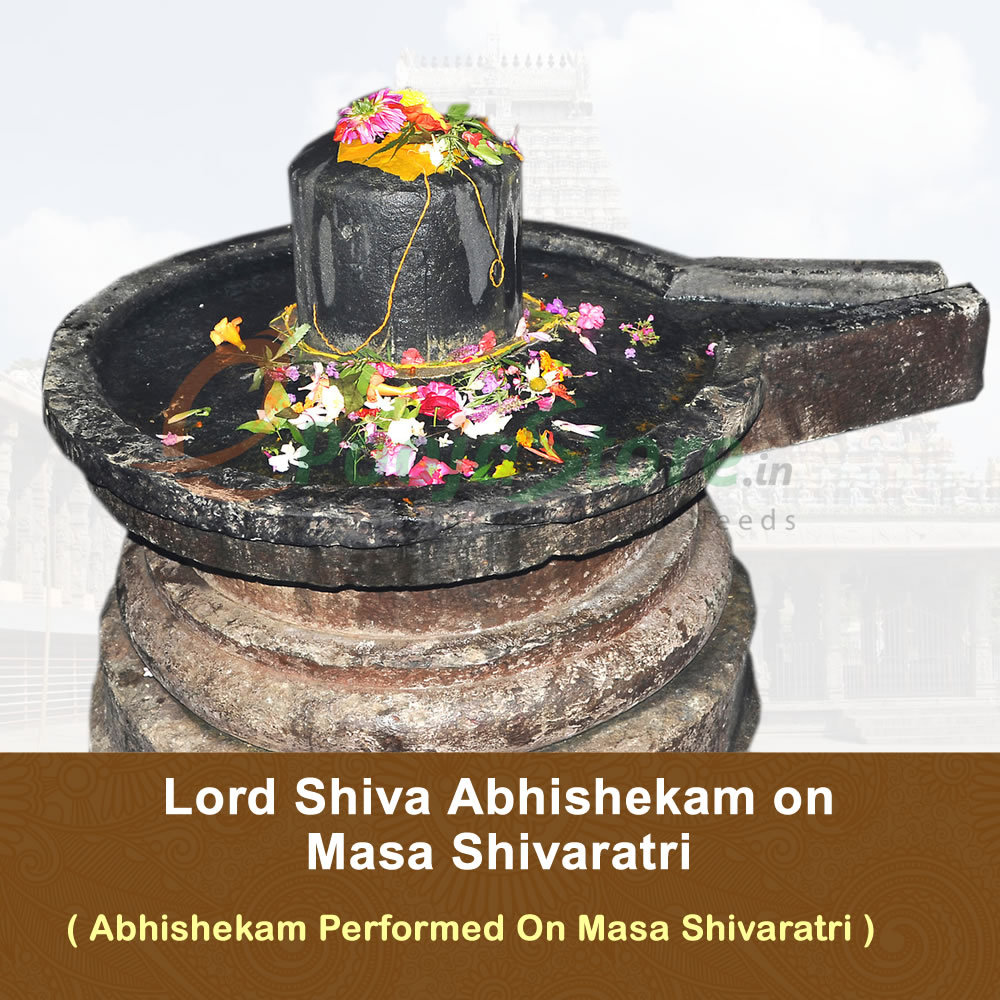 Masa Shivaratri Abhishekam (Every Month)
Benefits:
Happiness at Home
Success in career and job
Harmony in relationship
Removes planetary dosh
Eliminates Financial problems
Masa Shivaratri Abhishekam Dates:
These are the fallowing dates to perform Masa Shivaratri abhishekam.
1). 25-11-2019
2). 24-12-2019
Prasadam
Once completion of Abhishekam with the blessings of Lord Shiva you will get prasadam at your door step
.
1). Abhishekam Vibudhi
2). Kumkuma
3). Akshinthalu
4). Prasadam