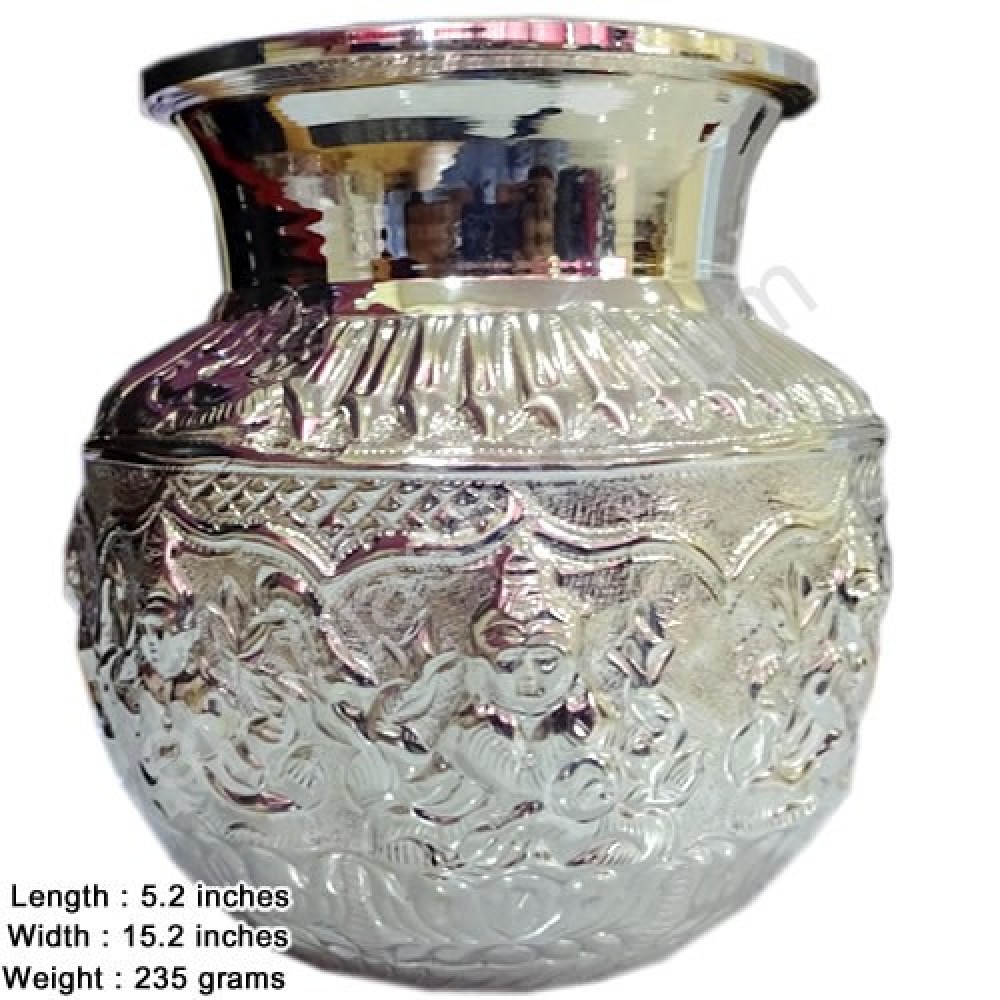 Sale
Ashta Lakshmi Kalasam ( GermanSliver)
Suggested price :
₹2,500.00
Price :
₹2,200.00
(12% off)
Ashta Lakshmi Kalasam( GermanSliver)


Ashtalakshmi Kalasam is made of white metal and with the design of eight Lakshmi Devi's on it. The Net weight of Ashta Lakshmi Kalasam is 235 grams


Terms And Conditions :

1) The Image is of Original item but does not represent the actual size & colour of the item as it is cropped for display. What you see herein the Picture, is what you will Get.

2) The Weight May Vary Due to Difference in Calibration of Weighing Scales and as it is a handicrafts item.

3) You Might Find Slight Difference in Colour Due to Difference in Lighting Conditions & Difference in Resolution of Colour Monitors.